Share This
Tags
Vintage Mickey Mouse Cuckoo Clock
I'm nuts for this clock! Because saying I'm cuckoo for it would just be too easy.
I knew an old man named St. John…that was his real name!…and he had a wee little house full of cuckoo clocks. I loved to go over there as a kid right before the top of the hour, and when the hour would strike, you could hear the cacophony from a block down the street. It was like being at the Mad Tea Party with all of those bells and birds clacking. It was a magical place to be as a kid. I can't wait to relive a little bit of my childhood with a clock to remind me of happy times with Mickey Mouse and wandering around in St. John's Cuckoo Wonderland.
Look how cute the bird is close up!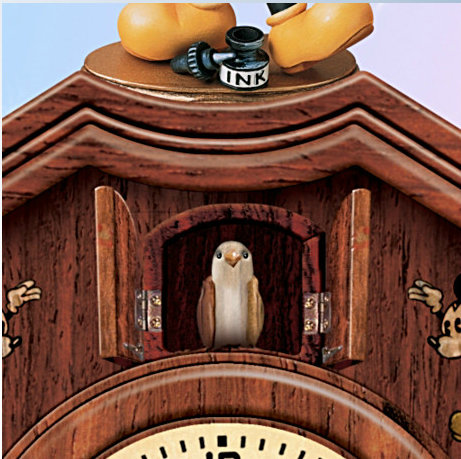 Have A Friend Who Needs This?
Send them an Email!