Share This
Tags
Darth Vader Cake Pan
If I'm throwing a party for a Sith Lord, do I go with the traditional balloons and streamers-type decorating, or should I go with a more sinister decor?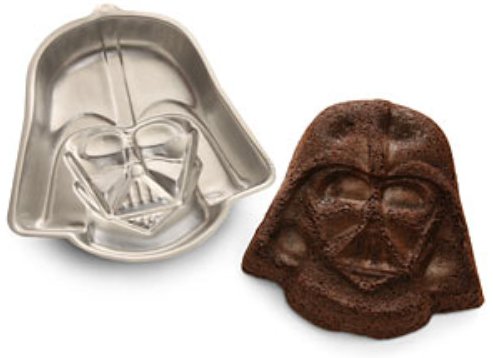 I'm inclined to go with the balloons and streamers, just because I don't really DO sinister, but I certainly don't want to anger the Man in Black, lest he do the chokehold thing on me right in the middle of the birthday party. I don't want to look like an idiot in front of all of his Sith Friends. At the very least, I would think he'd appreciate a cake made with his face on it, so I'm going to give this Darth Vader Cake Pan a whirl. Hopefully, that will win me a bonus point or two, which may go a long way, especially if he doesn't care for my joyous little decorating style.
Have A Friend Who Needs This?
Send them an Email!