Share This
Tags
Star Wars Darth Vader Desk Lamp
Glow with the Dark Side, you will!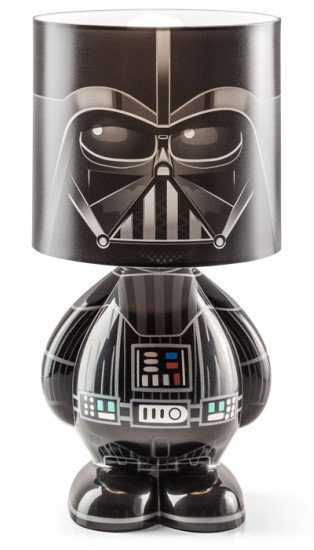 I have three very incredible things to tell you about right now. The first, obviously, is this awesomely-fantastic Darth Vader Lamp that wants to come live at your house and bathe you in darkish-evil light. Second: BIG sale going on at Think Geek this week, on Star Wars stuff. Click any of the links, or the adorable Darth Vader Lamp pic to take you there. Thirdly, here's a code sent to us by our Think Geek friends for our Mickey Fix readers: spend 30 bucks at Think Geek, enter the code THECURVE at checkout, and get a Zombie Decomposition Book Free. That's right. Star Wars Sale + Free Decomposition Book = Fabulous Week. Heads up: the Darth Vader Lamp's on sale today; the free Decomposition Book promotion won't start 'til tomorrow, and will run until they're all gobbled up.
Have A Friend Who Needs This?
Send them an Email!