Share This
Tags
Darth Vader Unmasked Flash Drive
Play Peek-a-Boo Vader with this awesome Darth Vader Flash Drive!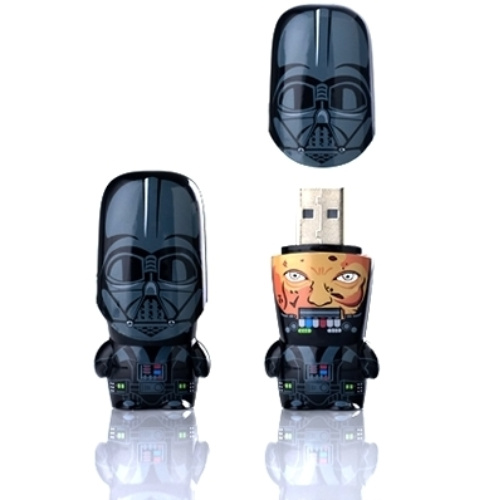 He just wants to look upon you with his real eyes before you plug him in. You see, there's still good left in him, and he wants you to see it for yourself. He's chock full of Star Wars Wallpapers, icons, sound bytes, and 2 GB of space to hold precious memories such as Father/Son Love Letters and that Digital Video of your First Lightsaber Duel.  Or, if you're not in the mood to talk about the good times, just put his wee helmet back on and let him be Bad Dad once more.
Have A Friend Who Needs This?
Send them an Email!