Share This
Tags
Star Wars Cookbook
WHOoooo wants a Clone Scone?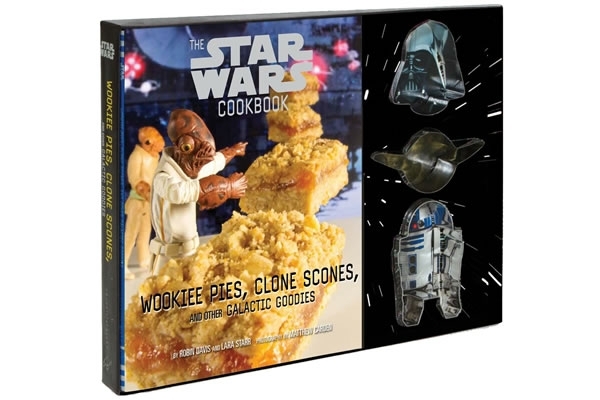 More in the mood for Boba Fettucine? If you're chilly, I can offer you some Hoth Chocolate. Yoda Soda? Hot Cross Leia Buns? 🙂
Or, if you're not in the mood for any of that, we can just whip out the cookie cutters that came with my fantastic Star Wars Cookbook, and fashion a few Wookie Cookies shaped like Vader, R2-D2, and Yoda. Then, we could have a Cookie Duel between Vader and Yoda, with R2 as the ref. Who do you think would win a Lightsaber Battle between Cookie Vader and Cookie Yoda? My money's on Frank Oz.
Have A Friend Who Needs This?
Send them an Email!