Share This
Tags
Disney Bright Retro Zip Around Wallet
Oh, my heart just gets Twitterpated looking at this thing!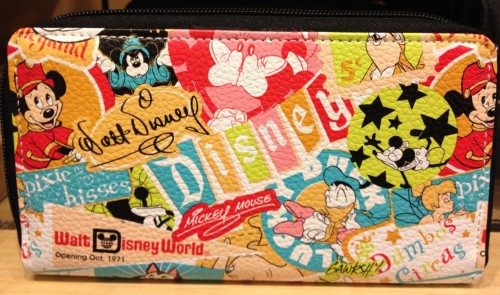 You know how your heart gets all giggly and buh-bomp, buh-bomp, buh-bomp when you finally get back to Disney World? That's kind of what this Disney Wallet does to me, just looking at it. I don't know what it is about it; so fun, so bright, so full of Disney anticipation. I can't stand it! It like feeling Disney Sunshine on your face and taking the first bite out of a Mickey Premium Bar, all rolled into one! I love it! It zips all the way around, thus keeping your Fastpasses, your moolah, and your Park Tickets securely inside, so all you'll have to fret over is which ride to hit next! Plus? On sale for $35.41 right this instant!
Have A Friend Who Needs This?
Send them an Email!