Share This
Tags
Dooney & Bourke Retro Disney World Satchel
Oh, the stuff I could stuff I could stuff into this thing…!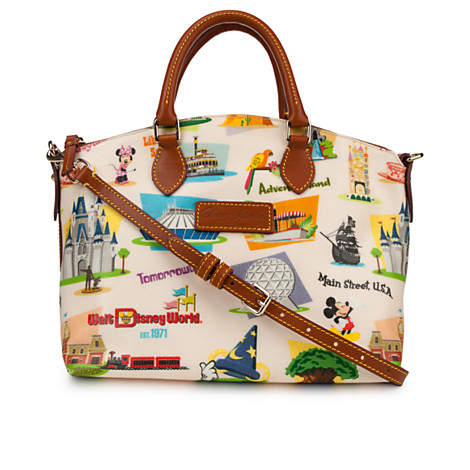 And if there's one thing I love more than stuffin' stuff into a giant bag with Mickey heads all over it, it's a good sale. One of the best kinds of sales, in my opinion, is a Dooney sale. That's right, friends, Disney Dooneys are on sale 10% off when you click through any of our links or the photo, and enter code DOONEY10 at check out. Many of you know, I'm not a fan of math, but I do love to get the most pow for my pesos, if you know what I mean. So whenever there's a percentage off sale, I always go for the higher ticket items, so I can score the biggest deal off the retail price. I'm thinking with Spring around the corner and trips to the theme parks in the works, the time is RIGHT to snag a little Dooney Retro Disney World Satchel to stow my Family's Arsenal of Touring Supplies in! Disney Store has lots more sizes and other patterns so you can find the one that fits your style. Which one is your absolute fave?
Have A Friend Who Needs This?
Send them an Email!