Share This
Tags
Star Wars Stormtrooper Crossbones Wallet
Where else would Dad put his Coruscant Credit Union card?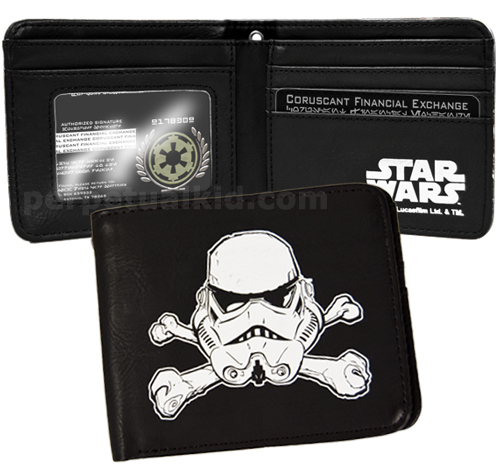 Dad adores his ties, he loves his free hug coupons, and gladly sips his morning java out of his #1 Dad mug. But this year, show the guy you know who he is at the core: give the man a Star Wars Wallet! He can keep his Imperial Cash stowed safely in the confines of his khakis during the week while knowing that he's rocking the coolest wallet on his floor, and he'll give a little knowing smile when it's time for afternoon break when he reaches into his back pocket and finds the gift you perfectly handpicked for him. Good little Stormtrooper offspring, you are! Enter code DAD when you follow the link to get an extra 25% off this, and everything else, at Perpetual Kid right this very second!
Have A Friend Who Needs This?
Send them an Email!