Share This
Tags
Disney Cast Members Tee
I wonder how much pixie dust this t-shirt will conjure up on your next visit?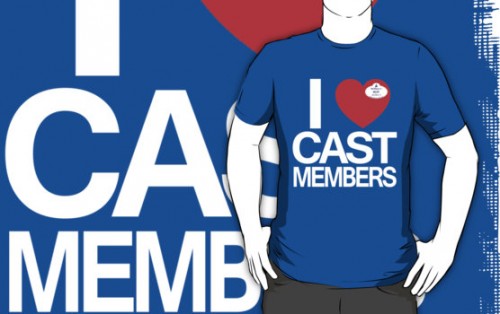 You have to admit, an enormous part of Disney magic is owed to the fantastic work of its Cast Members. Without them, you wouldn't have anyone to sing you The Good Morning Song, show you to your carefully prepared lunch table, and wave enthusiastically to you from the parade route. They help keep the joint running like Walt and Roy intended. So, why not show 'em some love by wearing this creatively wonderful I Heart Cast Members Tee? It may not get you priority seating for the fireworks show, but it will put a smile on the faces of ALL of the Cast Members you run across during your visit, and that, my friend, is what spreading magic is all about!
Check out the other fun and festive Disney Tees we've rounded up on our Gift Guides section!
Have A Friend Who Needs This?
Send them an Email!