Share This
Tags
Disney Monorail Tee
My sentiments exactly.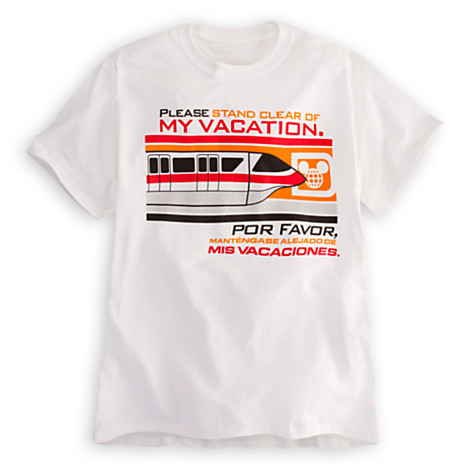 I feel like if I were wearing this t-shirt, I wouldn't have to say it out loud. Nothing's more embarrassing than telling your Great Aunt Hilda that you'd love to hear that story about her infested fig tree again, but that you really need her to please, please, "Please Stand Clear of My Vacation"…you're going to Disney for Pete's Sake! Plus, that Mickey Hat you're going to have embroidered with "World's Greatest Great Aunt" on it is totally going to make up for it.
We love Disney Tees, too! We even made a page for it! Check out our Favorite Disney T-shirts here!
Have A Friend Who Needs This?
Send them an Email!