Share This
Tags
Disney Mickey & Friends Embossed Luggage
It's time to get those wheels a'rollin', cowpokes!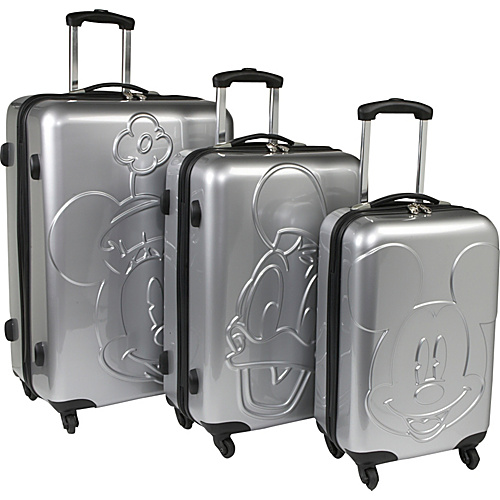 Family's calling! Friends are waiting! Disney's ready for your online check-in! No matter where your holiday plans have you jetting off to this holiday season, you and all of your precious stowaways will be safe in this awesome Mickey & Friends Embossed Luggage Set by Heys USA. There's three, so you can dole them out amongst your family, or in the true spirit of "They're Mine! All Mine!" you can pack yourself and all of your COMPLETELY necessary belongings among all three fabulously spin-able suitcases.
Have A Friend Who Needs This?
Send them an Email!