Share This
Tags
Disney's Polynesian Resort Monorail Set Accessory
Omigosh,omigosh,omigosh…it's my very own Polynesian!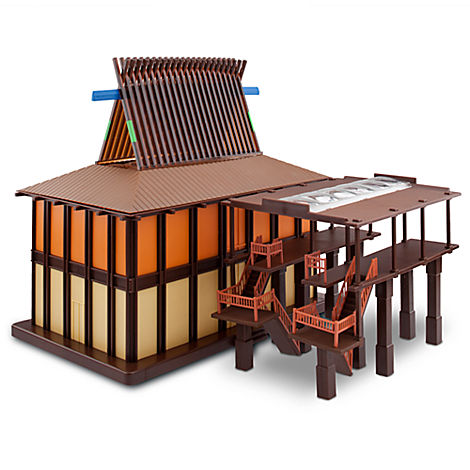 Okay, so two super-fun things about this wee-rendition of The Poly is that…wait, I just gave you one of the answers…1) It's a wee-rendition of The Poly! and 2) It attaches to a super-fly Monorail Play Set that's part of a whole village of Disney fun-ness! You can get the Polynesian, the Contemporary, and miles and miles of track to go with either your Walt Disney World Monorail Set or your Disneyland Monorail Set! And better still, all of these pieces are on sale as part of the Toy Mania Sale going on over at the Disney Store now. Snag your very on Piece of the Polynesian Paradise for $39.95 while they're still in stock!
Have A Friend Who Needs This?
Send them an Email!