Share This
Tags
Dooney and Bourke Disneyana Satchel
I think I just sucked all the air out of the room.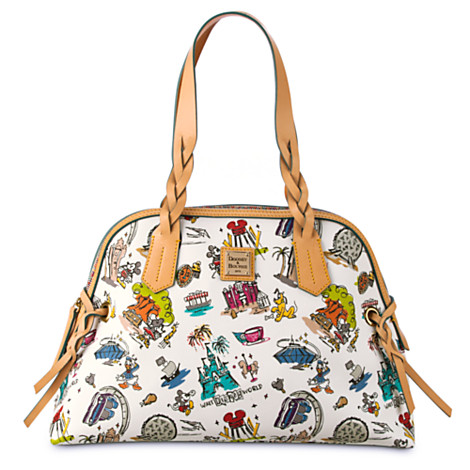 I'm not even CLOSE to kidding. This one has Turkey Legs. A Dooney. With TURKEY LEGS. And a Premium Mickey Ice Cream Bar! Looking at this Dooney and Burke Disneyana Handbag is like playing Where's Waldo? but with all of your favorite Disney Schtuffs. I can't take it! This is the cutest series ever!
Check out the other Disney Handbags that take our breath away in our Gift Guide section!
Have A Friend Who Needs This?
Send them an Email!