Share This
Tags
Expedition Everest Photo Frame
Did you forget something at Animal Kingdom?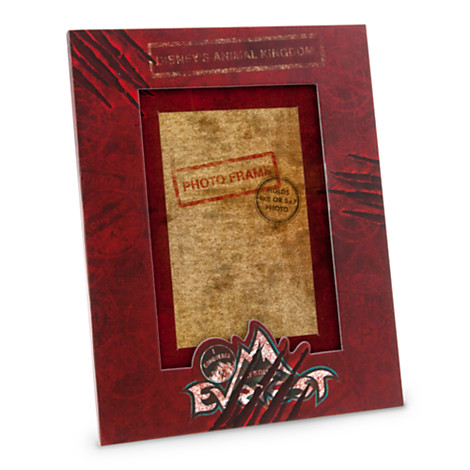 If you're like me, you get to the parks and find all of these cute things that would look perfect back home at your abode and you know JUST the spot where you'd put them, but you JUST don't feel like schlepping them on the plane or in the suitcase or to your off-property hotel. Most of these things, for me, involve glass. I've fallen in love with many a photo frame that I walked away from because I didn't want it to end up sad and smashed before it reached my house. This Expedition Everest Photo Frame is a prime example. How many of us have taken GREAT photos of Everest that we'd love to show off in the perfect frame? Thanks, Disney Store for shipping us the stuff we forgot, or were too scared to buy, on our vacation!
Can't get enough Disney Memorabilia? Check out Mickey Fix's Disney Memorabilia Page!
Have A Friend Who Needs This?
Send them an Email!