Share This
Tags
Game Over Hulk and Iron Man Hoodie for Men
When playing a Game of Anything with the Incredible Hulk, I'm thinking a good strategy is to Let Hulk Win.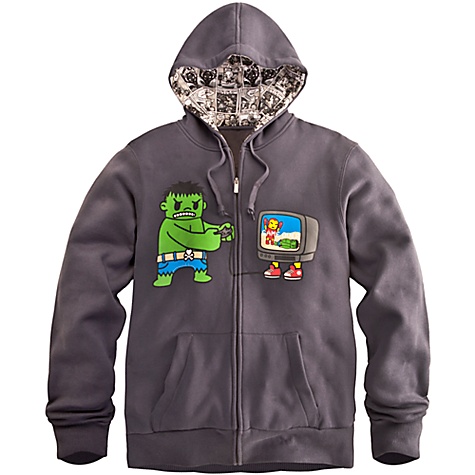 Because if you don't like seeing him when he's angry, then you REALLY won't like seeing him when he loses at video games. There's a reason that TV has legs; it's so it can high-tail it out of there if Hulk's ever defeated. I love the heft of this "Game Over" Hoodie by Tokidoki and Simone Legno featuring Hulk and Iron Man. I'm a sucker for the Japanese animation-ness of it, and I'm not concerning myself with the fact that it says it's for dudes, because I want it for my own self. It's got that warm, fuzzy fleece lining; a fully-lined hood; and even has a cool bit of Marvel screen art on the back, too. Zip me UP!
Have A Friend Who Needs This?
Send them an Email!