Share This
Tags
Haunted Mansion Hitchhiking Ghosts Ornament
The Hitchhiking Ghosts are thinking your car's looking mighty comfy right now.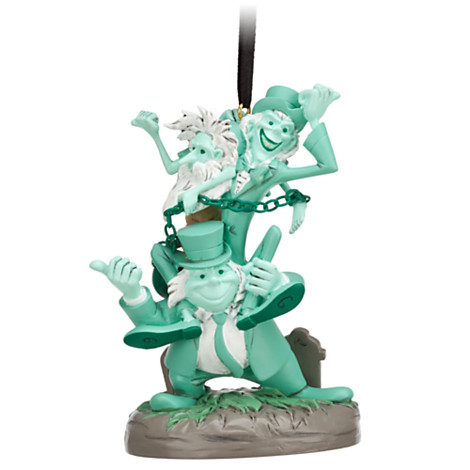 I know what their names are, but I always almost call them Ezra, Phineas, and Ferb. It would have helped things a bunch, Disney, if you'd have just named the show Phineas and Gus. May I just stick that in the comment box? We Haunted Mansion Nerds would have gotten the joke, and it sure would have helped our aging, addled brains. Speaking of brains, Halloween's coming up. Do you have your Halloween Tree in good repair and ready for ornamentation? Well, it's best to start thinking about it, Missy, because it'll be here before you know it! I think this Haunted Mansion Hitchhiking Ghosts Ornament would love perfect with any Halloween Decor, or Christmas Decor for that matter. Ezra, Phineas, and….whomever…are just DYING to see the inside of your house.
Plus: Get 40% off this and other Disney Ornaments when you enter code CHRISTMAS. Offer good 'til until July 28!
Have A Friend Who Needs This?
Send them an Email!