Share This
Tags
Haunted Mansion Stretching Portrait Trinket Box
Well, here's just the cutest thing ever.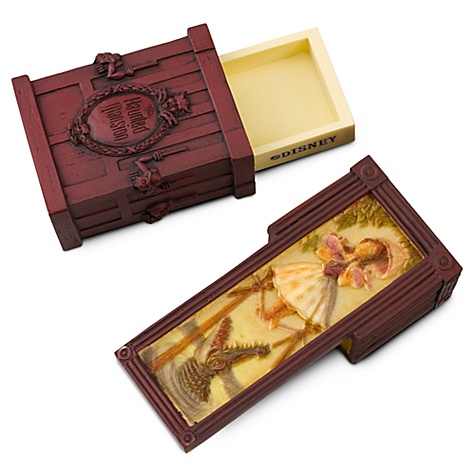 I'm a sucker for boxes, and this one has me wrapped around it's tiny trinket-y finger! Master creator of all things Lilliputian, Bob Olszewski has recreated scenes from the Stretching Room in Disney's Haunted Mansion, and turned them resin boxes for your wee treasures. The first one in the series is of the lovely little trapeze girl, moments away from becoming Crocodile Tapas. When the box is closed, why she's just the loveliest little peach ever. But open it up, and Look Out, Lucy!
Check out all four of the marvelous minis in this Pokitpal collection: #1, #2, #3, and #4!
Have A Friend Who Needs This?
Send them an Email!