Share This
Tags
Haunted Mansion Hourglass
Is it weird that I'm drawn to something that freaks me RIGHT OUT??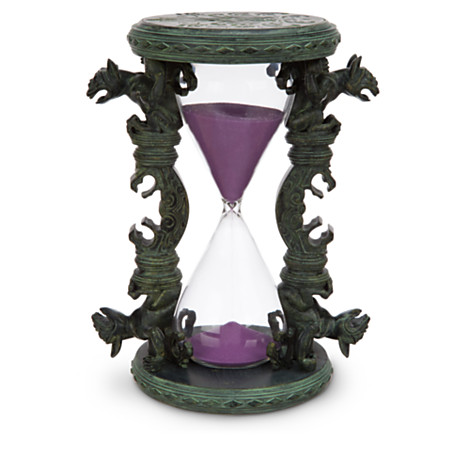 I mean, remember that scene in the Wizard of Oz when the Wicked Witch has that ginormous hourglass filled with red sand and then she flips it over all dramatically and tells Dorothy basically that when the sand's done, SHE'S done? Omigolly, that scared the bajeezus outta me when I was a kid! And somehow, even though this Haunted Mansion Hourglass TOTALLY reminds me of that scene…I want it in my house! What is wrong with me? I can't look away! I love all of the Haunted Mansion stuff at the Disney Store, incidentally, which makes it an even sweeter deal that they're offering Buy 3, Get 1 Free on all their Haunted Mansion Goods! So, spirit yourselves on over before the deals go POOF! in the night!
Be sure to check out our selection of our Fave Haunted Mansion Goodies over in our Gift Guides Section!
Have A Friend Who Needs This?
Send them an Email!