Share This
Tags
Iron Man Cell Phone and Tablet Charger
Tony Stark never runs out of power. NEVER.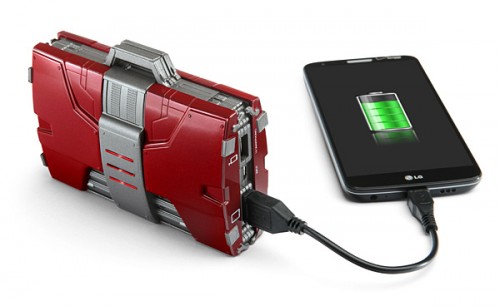 And it's all because of this handy-dandy little weapon right here. This thing he invented is commonly referred to as the Iron Man Suitcase Cell Phone Charger, but you can just call it the Super Duper Red Lifesaver for short. With two USB ports, it can charge your cell phone AND your tablet faster than you can say, "Thank you, Stark Industries."
This handy-dandy gizmo, and other things you add to your cart totalling $30 or more, will score you a free Think Geek Halloween T-Shirt while supplies last, and when you enter code BATTY. Yet another reason to strike while the Iron Man is hot.
Have A Friend Who Needs This?
Send them an Email!