Share This
Tags
Han Solo Smugglin' T-shirt
Party Han is in the HOUSE tonight….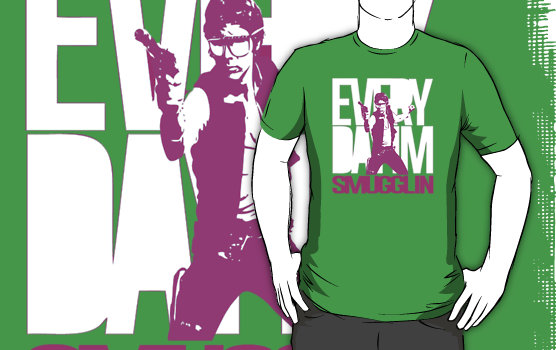 Everybody just have a good time…
He's gon' make me lose my mind. <swoon> Hello, Han Solo, you Hunky Hunky Rebel, You! You with your your ahead-of-your-time skinny jeans and your brown, flowy locks.  Women who love you and men who wanna be you are gonna love party-rockin' this awesome Every Day I'm Smugglin' T-shirt, just to be nearer to you and your Law Breakin' Self.
Have A Friend Who Needs This?
Send them an Email!