Share This
Tags
Maleficent Sleeping Beauty Stained Glass Dress
Well, this isn't something you see every day!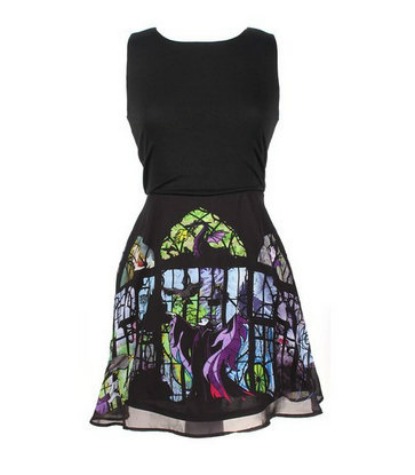 There's something enormously cool about stained glass. And if you put Maleficent in front of it, well, that just kicks it up a bunch of notches. Not only that, but this Maleficent Stained Glass Dress is in flowing chiffon, meaning you're going to look wickedly cool and flowy wearing it this summer. And you can throw a sweater over the top to keep the look going into the fall!
Have A Friend Who Needs This?
Send them an Email!