Share This
Tags
Mickey Mouse Coffee Cup and Lid Set
Get ready friends….the relatives are coming! Time to set the table with the "good" China!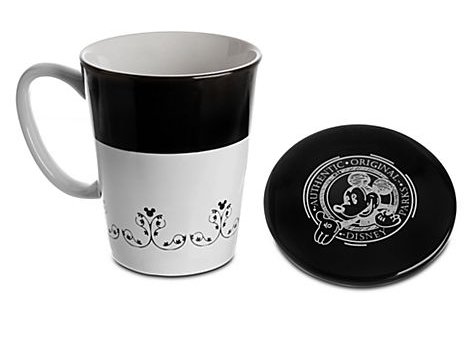 I'm a big fan of using the "good" China year-'round as part of my whole Carpe Diem ethic, but I usually don't have to pull out all 12 pieces in the set until the holidays roll around. Well, it's time, my friends, to start dusting off ALL of the "good" stuff! I know my family is going to go as cuckoo as I have already for these Mickey Mouse Cups and Lids, which are part of a whole line of Gourmet Mickey dishes that the Disney Store has…including plates, bowls, casserole dishes, teapots and other gorgeously-subtle Disney kitchenware! Now, I know I'm really crummy at math, so don't ever ask me to help with your Calculus homework, but I DO know that if a store is having a percentage-off sale, your best "deal" comes on the higher-priced items. Yesterday, I mentioned the Disney Friends and Family Sale. Well, it's STILL going on…until the 12th. Just enter code DISNEYPAL at checkout and you can get 25% off these mugs and nearly everything else on the site, and you can really rake-in some savings on your larger purchases. What a great time to stock up on your holiday dining ware and other items for your home, which will be flooded with faces in T-minus 10, 9, 8…. 🙂 So head on over and see what you can find to help fill your home with Disney Festiveness!
Have A Friend Who Needs This?
Send them an Email!