Share This
Tags
BLOC28 'Mickey da Vinci' Mickey Mouse Giclee on Canvas
One of my professors taught me that a good story often starts in the middle of the action. I guess that's why I love this rendering of "Mickey da Vinci", because as soon as you lay eyes on it, you see he's in the middle of his painting.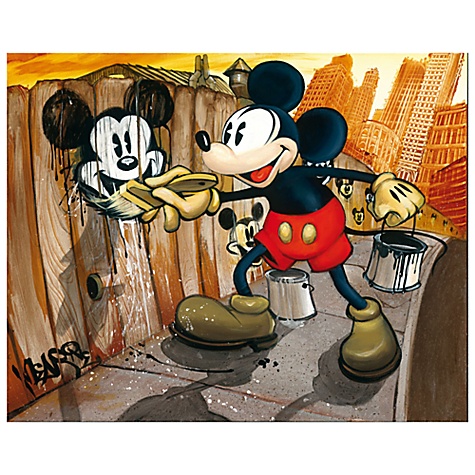 You can almost feel the kinetic energy of that paintbrush in his tiny little paw. I love the Bloc 28 series, where contemporary artists get a crack at reimagining Disney images. It gives them a chance to reinterpret Mickey with fresh eyes, and we get a new perspective on an Old Friend. Plus, we get to hang it on our wall and act like we know a thing or two about art.
Have A Friend Who Needs This?
Send them an Email!