Share This
Tags
Mickey Mouse Magnetic Silver Necklace by Petra Azar
Hellooooo, New Spring Thing!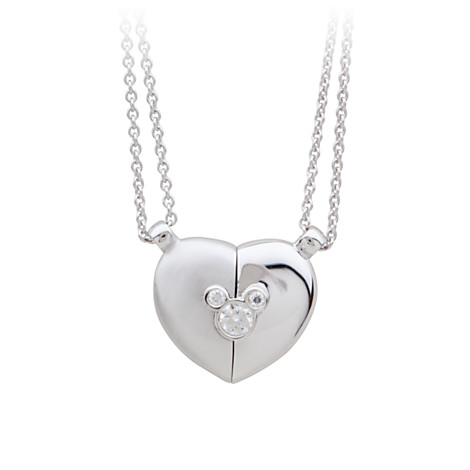 Okay, first: totally in love with Petra Azar and anything she puts her creativity into. We were in love with her first line of jewelry and maybe even more so with this one. Second: this Mickey Mouse Silver Necklace doesn't have a clasp; it has a magnet holding the two halves of the sterling silver heart together in the front. Third: in LOVE with the double chain hanging down and fourth: how can you not adore that CZ Mickey Mouse icon front and center?
Check out our other favorite Disney Jewelry, including the last Azar necklace we fell in love with, over in our Gift Guides!
Have A Friend Who Needs This?
Send them an Email!