Share This
Tags
Mickey Mouse NFL Baltimore Ravens Football Collectible Figurine
Joe Flacco's Going to Disney World!!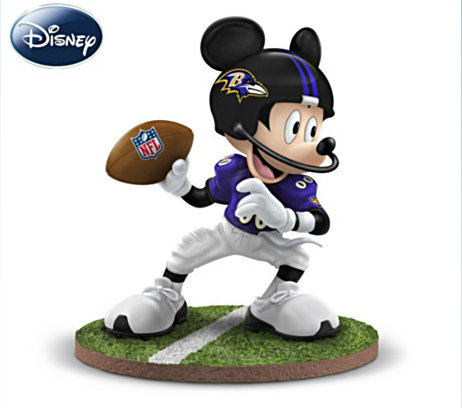 Man, was that a close one! I think MVP Joe might have needed a trip to The World as a stress-reliever if they hadn't pulled it out last night. What a game! Minnie' very excited about the result, because she thinks Mickey's super-handsome when he's all geared up in his Baltimore Ravens uniform, and he'll likely be sporting it a lot now to celebrate the big Baltimore win. Plus, the helmet comes in handy for those out-of-nowhere tackles he gets frequently from his ol' pal, Pluto. Congrats, Ravens, on a great game last night!
Have A Friend Who Needs This?
Send them an Email!