Share This
Tags
Minnie Mouse Polka Dot Wallet
Polka Dotted Preciousness!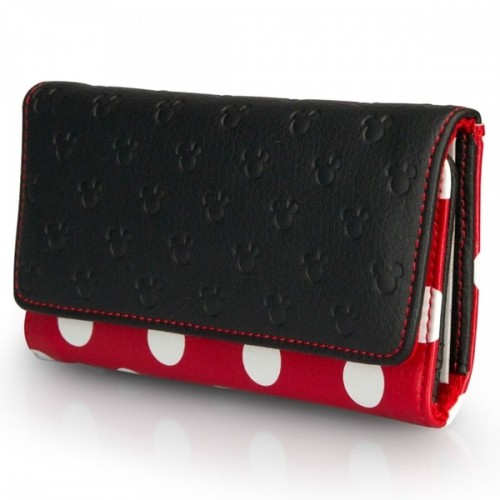 This Minnie Mouse Wallet would be a super-fun surprise for any Minnie fan! It has plenty of places to stash some Disney Dollars to "seed" it before you gift it, too…there's lots of space inside and a zipper on the back with a cute embossed silver "Minnie" on the back. Plus, red-with-white-polka-dots just makes people smile. I think it's a natural law or something. So, this gift is sure to be winner, winner, chicken dinner!
Looking for more gift-giving ideas? Have we mentioned our Disney Gift Guides?
Have A Friend Who Needs This?
Send them an Email!