Share This
Tags
Star Wars Princess Leia Beach Towel
Even we Star Wars Geeks like to get our Spring Break on!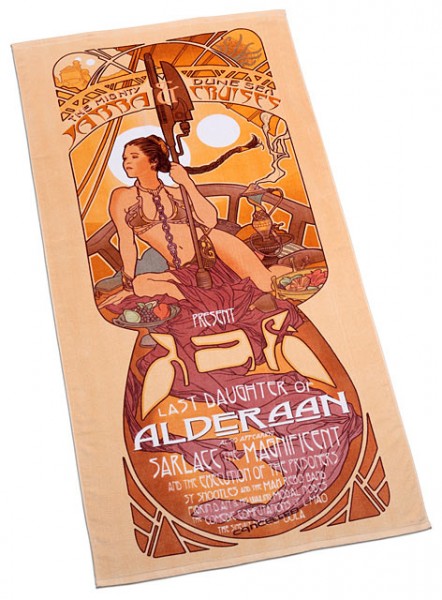 The warm weather is comin', I promise, and we are ready to get our pasty selves out in the sunshine to soak up some rays! Maybe not wearing this particular fashion statement, since I'm sure that Princess Leia wouldn't have chosen this get-up to go exploring Daytona Beach in. But such is the life of a Hutt Slave… Now it's time to pull the reins of our own lives and choose wisely this Princess Leia Beach Towel! Order today or tomorrow and they're doing a Buy One Get One 50% Off anything in the store right now, so head to Think Geek and enter code LLAP. Being a member of The Force has its privileges.
Have A Friend Who Needs This?
Send them an Email!