Share This
Tags
Princess Leia Hoodie
Omigolly, how many times have I wanted to be Princess Leia for Halloween?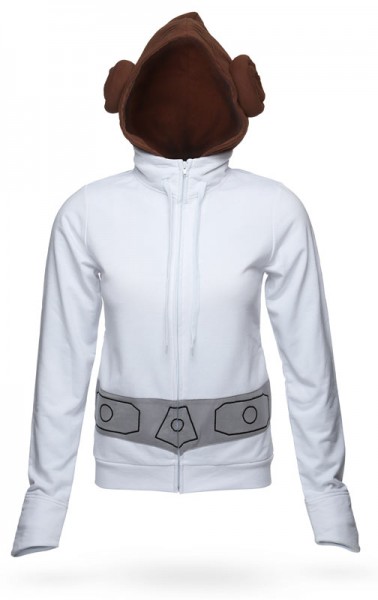 Never could get the buns right, though. Didn't work with my super-fine kid hair and it still won't work on my gnarly, color-treated adult hair. But, now, NOW, all I have to do is slap a hoodie on it and Voila! Insta-Leia! You, too, can miraculously transport yourself into Luke's Cuter Twin with this Princess Leia Hoodie! ThinkGeek is offering up this awesome bit of glamor, plus all of their other Halloween Costumes at 25% off when you enter code MOREBRAINZ by September 30.
Don't forget to check out our Fave Disney Halloween Costumes Page, too, while you're in the spirit!
Have A Friend Who Needs This?
Send them an Email!