Share This
Tags
Star Wars R2D2 Top
Did that latest trailer release get you pumped for Star Wars VII or WHAT?!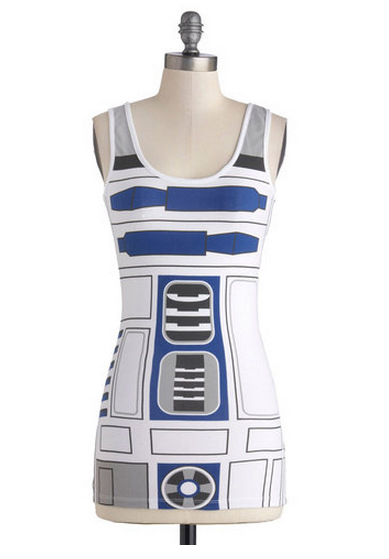 Not that it's EVER too early to start planning for a Star Wars event, but I've got my outfit picked out for the new movie this Christmas. You're lookin' at it. I'm going to rock this R2D2 Top like a boss (with a sensible sweater, December's kinda cold) when I line up to see the ridonkulously-awaited Star Wars: The Force Awakens!
What are YOU wearing the the Premiere? What about to Star Wars Weekends this summer? Check out our Favorite Star Wars Tees Gift Guide for some inspiration!
Have A Friend Who Needs This?
Send them an Email!