Share This
Tags
Star Wars Welcome to Tatooine T-shirt
It's happening again. I have a crush on a T-Shirt.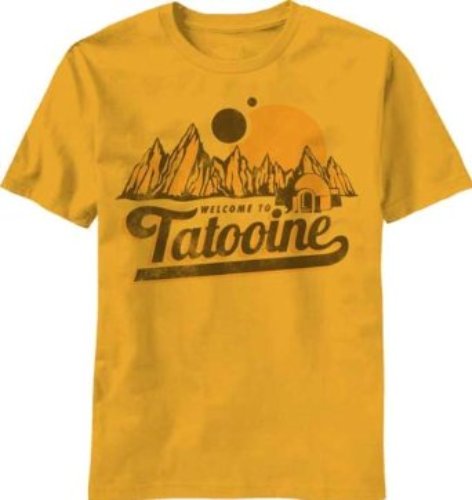 I don't know why this keeps happening to me, but if you look at this Welcome to Tatooine Tee, can you blame me? I'm in love. This tee is super soft, an awesome buttery-orange color, and 43% off at Amazon, bringing it down to $16.99. Seriously, have you ever seen anything this Star Wars-tastic? Because I haven't. I need this shirt like right this second. If you follow any of the links to it, you can have it right this second, too. Just try not to be taken off guard when I see you on the street and start jumping up and down, telling you how I want to marry your t-shirt.
Have A Friend Who Needs This?
Send them an Email!