Share This
Tags
Star Wars Purple Tissue Weight T-shirt
Oh, Purple Star Wars Tee, Where have you been all my life??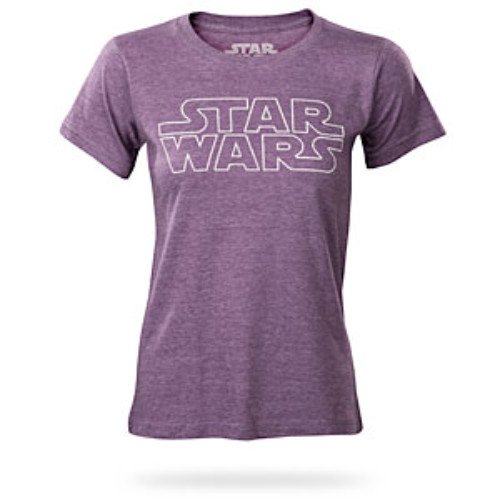 Everything about you is perfection, you adorable little thing, you! First of all: Purple! Second of all: Star Wars! Third and Fourth, etc: Tissue Weight, Made For Chicks, and COMFY! I love you. As that chick from iCarly says, "I want to be Mrs. Star Wars Purple Tissue Weight Tee!" (Well, maybe she doesn't say that exact thing, but you get my drift.) I'm gonna get one now and layer it over my long-ish winter stuff, and then have it around when the weather warms to sport short-sleeved style! Oh, I love a find that makes me want to marry it. How about you? Do you know someone who would want to elope with this piece of fabulous cotton??
Have A Friend Who Needs This?
Send them an Email!