Share This
Tags
Tinker Bell Sterling Silver Pendant
She's sassy, she's classy, she's just like you!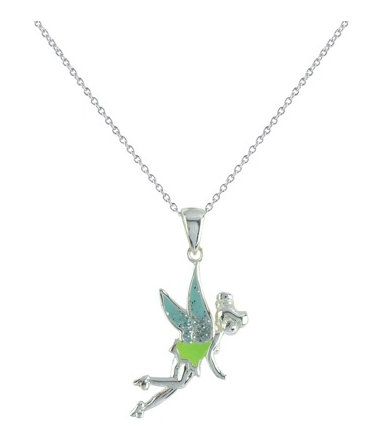 For the girls with a little bit of spunk in their hearts, this Tinker Bell Pendant and Necklace is just for you! It's sterling silver, so it won't turn your neck the shade of her dress, and it's even got some glitter inlay on her wings so you can show off your sparkly side. We love that it's silver AND reasonably priced. And Tinkalicious.
Check out our other Favorite Disney Jewelry as well as all of our other most Beloved Accessories!
Have A Friend Who Needs This?
Send them an Email!