Share This
Tags
Where's Mickey? Disney Hipster Bag by Vera Bradley
Thank you, Vera!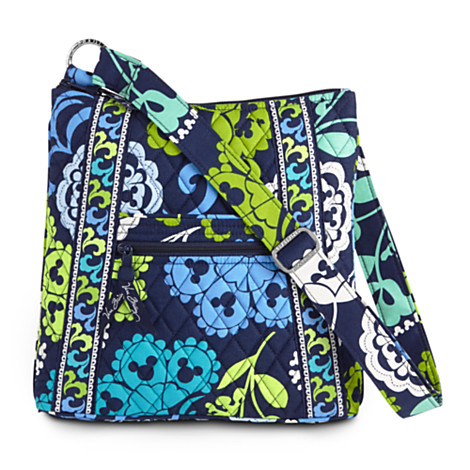 Okay, folks, the third installation of the Disney Vera Bradley Bags is upon us! This pattern is called "Where's Mickey?" and I am hopelessly, breathlessly in love with it. I love the Hipster Bag, but they have equally cool Totes, Backpacks, Duffels, Cosmetic Bags, you name it… BUT, friends, if these go the way of the first two patterns, they will FLY off the shelves. Head on over and notice how there's only ONE of the previous bags, in the pink pattern, left for sale. The rest are gone, done, finis! I don't know if they'll restock, but I wouldn't chance it. Do it, do it now, so you won't regret it later!
Love Disney Bags as much as we do? 'Cuz we're slightly obsessed. If you're feelin' the love like we are, check out our Awesome Disney Handbags Page for more wow!
Have A Friend Who Needs This?
Send them an Email!