Share This
Tags
Bambi Twitterpated Bracelet
Look at the cute little somethin'-somethin' I found for you on Etsy!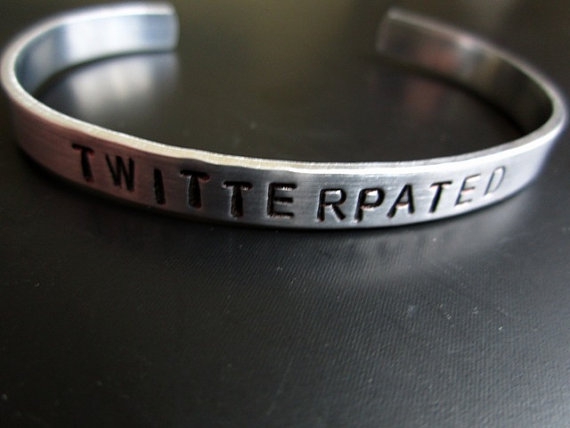 I'm in love with this aluminum bracelet hand-stamped with the word "Twitterpated" from Bambi, which means to be super gaga in love with someone, kind of like I am with you guys. The whole "Twitterpated" bracelet thing makes me wonder if Jack Dorsey is a big Bambi fan. Is that why he named his company Twitter? (And don't be overly impressed that I knew that guy's name; I totally had to look it up.) What do you think? Would you wager that Jack Dorsey is a Bambi fan, and THAT'S where his company name came from? And, more importantly, are you digging this bracelet as much as I am??
Have A Friend Who Needs This?
Send them an Email!