Share This
Tags
Brave Faux Leather Journal
Congrats, Brave, on your Oscar Win!!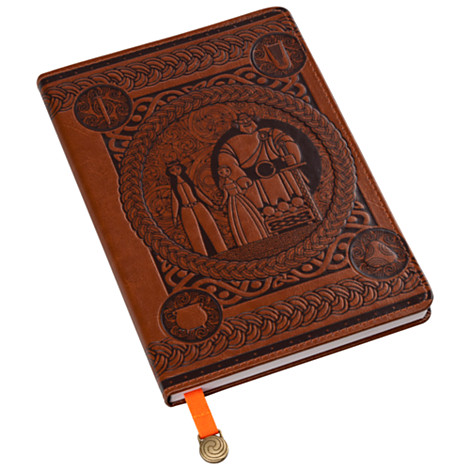 Brave! You did it! We knew you could do it! Congratulations to you for taking home the Oscar for Best Animated Film! We know it was hard for you to go up against your brother, Wreck it Ralph, but we know Ralph and Felix are SUPER happy for your win! We wanted to celebrate you today by showcasing this awesome faux-leather Brave Journal from the Disney collection. This is my favorite bit of artwork from the movie…I love the archaic, classic Scottish design sketch of Merida and her family that's shown on the cover of the journal. And it might not be real leather, but it feels faux-tastic in your hands! Way to Go, Team Brave! Merida, FTW!!
Have A Friend Who Needs This?
Send them an Email!