Share This
Tags
Darth Vader Apron
You'll eat it (deep wheeze) and like it!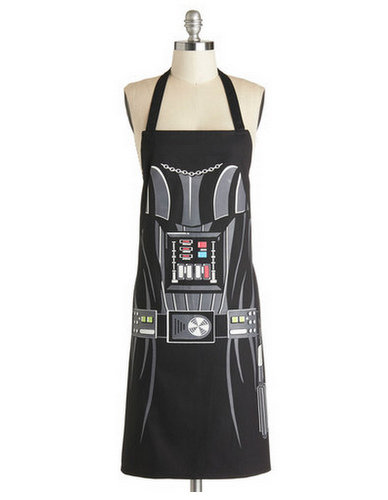 Eat your broccoli, George! Don't make me put on my Darth Vader Apron! You wouldn't like me with my Angry Apron on! Rule your house with an iron, albeit bionic, fist with this fab bit of Star Wars Memorabilia. Husbands and Sig Others, take heed: this Vader Apron would be the perfect thing to accoutrement for YOU to don while serving your love the perfect dinner, yes?
Have A Friend Who Needs This?
Send them an Email!