Share This
Tags
Darth Vader Creeper Onesie
Somebody get me a baby, quick…!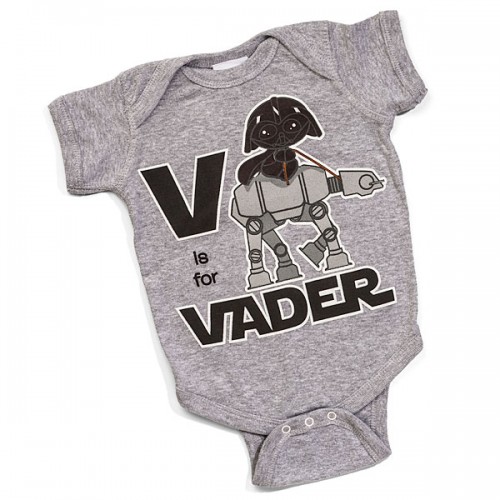 No, for realz…I'mma need me a baby here quick-like, because somebody, SOMEBODY is getting this as a shower gift. Ain't gonna be me. But it could be YOU. Or your sister, if she's nice enough. But SOMEBODY is getting this wrapped up in a big gift bag with a tag that says, "You're Welcome!!!" Oh. Em. Gee. Where were you when I was in the market for this hilarity, V is For Vader Creeper?? Where??!! You with your big ol' melon head, ridin' on an At-At like you're no better than the rest of us. Crack me UP, why don't cha. Crawl on over here and let me tell you how you'll grow up and cut off your son's hand (too gruesome for Romper Room??)
Have A Friend Who Needs This?
Send them an Email!