Share This
Tags
Darth Vader Stein
Come see the sights and ski the slopes at the warm and friendly Vader Castle!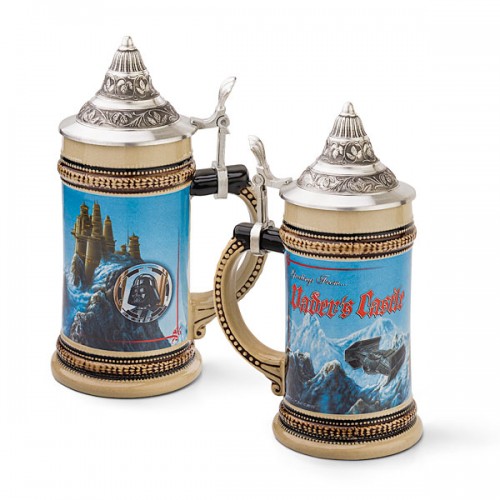 How great would it be to walk around the Food and Wine Festival with a Darth Vader Stein in your hand? You could score major points with the environment for saving plastic, for one, and score major points with the Imperial Force, for two! Featuring the completed concept art for Darth Vader's Castle, a view of which was never seen in the movies, is now proudly on display here on this stein for you to reflect on while enjoying your favorite beverage. The team at Think Geek managed to score a bevy of these babies at a European Star Wars Festival, but they don't have many. If you want this supercalifragilistic, expe-outta this world-oshish Vader Stein, you may want to head over quick-like!
Have A Friend Who Needs This?
Send them an Email!