Share This
Tags
Disney 101 Dalmatians Snow Globe
Oh, how I love a good Disney Snow Globe!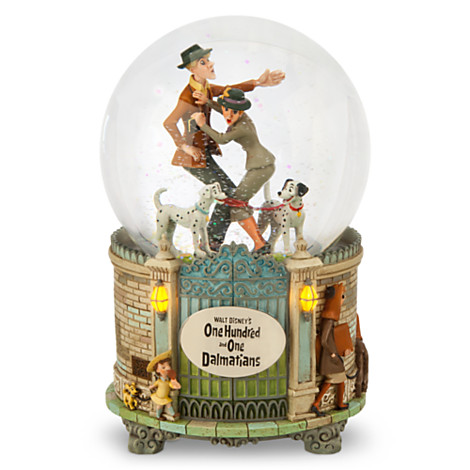 And, oh, how I love those polka dotted dogs! This 101 Dalmatians Snow Globe has Pongo, Perdita, and their humans, Roger and Anita, plus some of the other park walkers who look like their owners. It lights up and plays the spooky good Cruella de Vil tune.
Check out our other fave Disney Snow Globes we're corralled on our Gift Guide!
Have A Friend Who Needs This?
Send them an Email!