Share This
Tags
Disney Food Blog's Epcot Food and Wine Festival 2013 Guide
The International Food and Wine Festival's just around the corner, Mickey Fixers!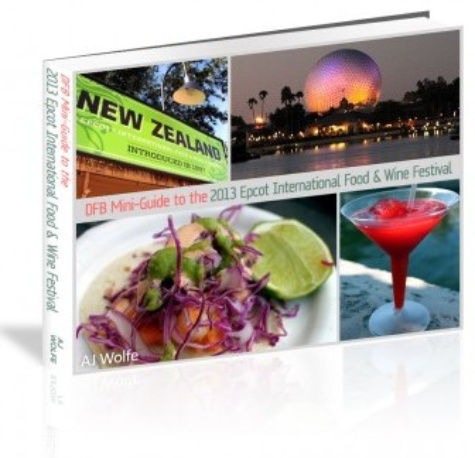 If you've been once, you'll likely go back for more. If you haven't been, GO! GO! GO! I wish I had had this awesome Guide to Epcot's Food and Wine Festival when I went a few years ago. I had a hint of an idea what we were in for when decided to explore the Great, Great World of Food and Wine, but we ended up making it up as we went along. But to have this immediately-downloadable e-book that would tell me every morsel available in every booth, with prices and descriptions, would have been the bomb dot com! Now, those of you going this year can have this awesome e-book at your disposal with Disney Food Blog's Food and Wine Festival 2013 e-book, you lucky ducks. They've got all of the special events covered, too. It's an awesomely exhaustive guide to all things F&W Fest and it's normally $14.95, but they have a code, CHEFS, which you can use at checkout to get $3 off. Cha-ching! Yum-yum! Glug-glug! 🙂
Have A Friend Who Needs This?
Send them an Email!