Share This
Tags
Disney Only the Fearless Ratatouille Necklace
"Anyone can cook, but only the fearless can be great."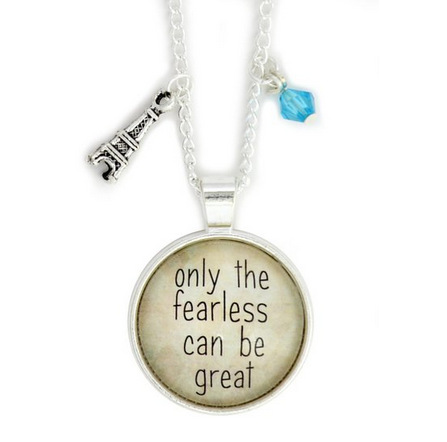 We love us some subtle Disney around here. Like the wink, wink, nudge, nudge, blink and you'll miss it kind of subtle. Like this necklace, for instance. Many of us may not be able to spell "Ratatouille", but we can identify a quote from the movie faster than you can say "linguini". Show your gal you know she loves subtle Disneyness with this Only the Fearless Can Be Great Necklace and she'll melt faster than a chocolate truffle on a warm Parisian day.
Check out our other favorite Disney Jewelry in our Gift Guide section!
Have A Friend Who Needs This?
Send them an Email!