Share This
Tags
Disney Pirate Ship Necklace
Quick: Why are Pirates fans of Flashy Jewelry?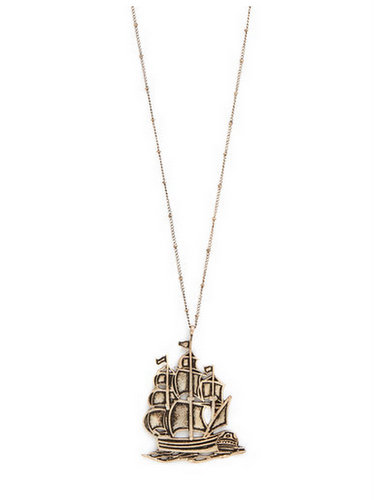 They just Arrrrr! (Thank you, Thank you. I'll be here all week.) If you fancy yourself a fan of Pirates…of the Caribbean or of the Neverland persuasion…have we got the goods for you! We stumbled across this little beauty while sailing the stormy seas of the Internet: this Pirate Ship Necklace is just the thing to bring a wee bit of nautical and scalawag whimsy to any outfit you may find yourself prancing about in. It's perfect for every day, and will flow seamlessly into evening wear when you're out pillaging the Pilsner in your local village.
There's more where that came from, Matey. Check out our other favorite Disney Accessories.
Have A Friend Who Needs This?
Send them an Email!