Share This
Tags
Disney Princesses Tattoo Tote
I mean, Princesses can sport a little ink, too, right?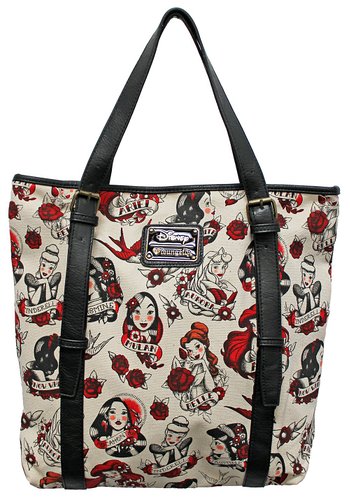 Maybe these bags are less about what ink the Princesses would sport, and more about what kind of Princesses Tattoos an ordinary Joe might get. Regardless, we're liking the look of this Disney Princess Tattoo Tote by Loungefly. It's hip, it's modern, and it can hold all of your stuff without whining and complaining about it.
We're quite enamored with Disney Bags in general. You should check out some of our faves over in our Disney Handbag Gift Guide and on our Disney Accessories page.
Have A Friend Who Needs This?
Send them an Email!