Share This
Tags
Disney Villains iPhone Case
Are you feeling fierce AND fabulous today?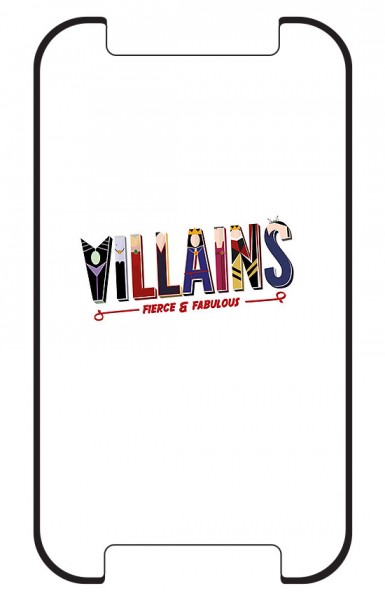 Then you JUST MIGHT BE a Disney Villain. Other tell-tale signs are excessive grumpiness, obsession with poisonous concoctions, and the proclivity to turn oneself into a dragon. On those special days when you're just not feeling up to creating all those potions, delivering those pitch-perfect cackles, or making an entrance with fire and brimstone–everyone needs a day off from time to time–use this Disney Villains iPhone Case as your calling card to let others know you mean business without having to strain your vocal cords. Just a little flash of this case is all you need to let those flat-dwelling puppy owners that you'll be back…oh yes, you'll be back!…for those puppies as soon as they've got their spots!…all without having to say a word.
Fancy yourself more of a Princess than a Villain? A Helpful Droid more than a Bad Dude? Well, we've got plenty of Phone Cases for iPhone and Android that will let you be whomever you want to be, just with the click of a button! Head on over to our Top 10 iPhone Cases List to check it out or click over to Disney Gadgets to see even more!
Have A Friend Who Needs This?
Send them an Email!