Share This
Tags
Disney Lessons Learned iPhone 5 Case
Show your new iPhone 5 how much you love it by smothering it in Disney Catchphrases!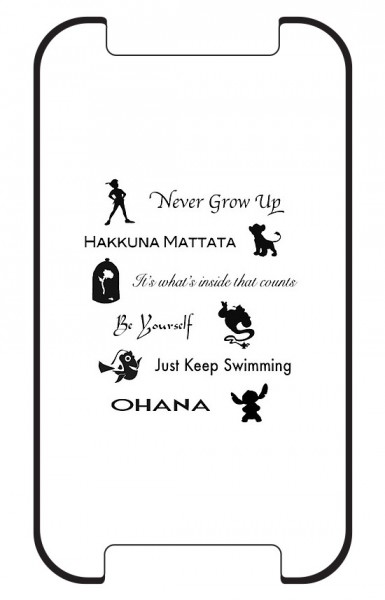 The new iPhones are here! Which means now we get to adorn them with brand new cases…yay! Our phones have become like extensions of ourselves, and their cases are extensions of what we believe, like tiny, portable bumper stickers. So what better way to share your strong belief in all things Disney than with this awesome Disney Lessons Learned case for your iPhone 5? Show your O'Hana you can rock the Hakuna Matata!
Have A Friend Who Needs This?
Send them an Email!