Share This
Tags
Dole Whip Case for iPhone or iPod
Think warm thoughts of mosquitoes, high humidity, and 97 degrees Fahrenheit!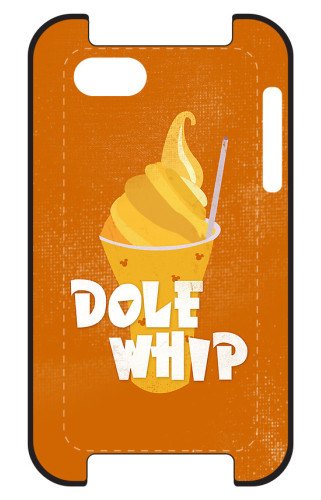 The cold rain has me shiverin' in my boots (and in me timbers) right about now, and while I am known to gripe about the ridonk humidity of Summertime in Disney World, I would give ANYTHING to be griping about it right now! Water Mister in hand, swatting off mosquitoes the size of 757s, I would happily march to Adventureland to grab me a cup of the cool fabulousness that is the Dole Whip. Maybe having a picture of this frosty treat covering an iPod or an iPhone would be enough to transport me to the Rainforest Like Clime of Disney in July…
Have A Friend Who Needs This?
Send them an Email!