Share This
Tags
Dooney & Bourke Retro Walt Disney World iPad Case
The Disney Dooney iPad case: It's back and it's rockin' the East Coast Park!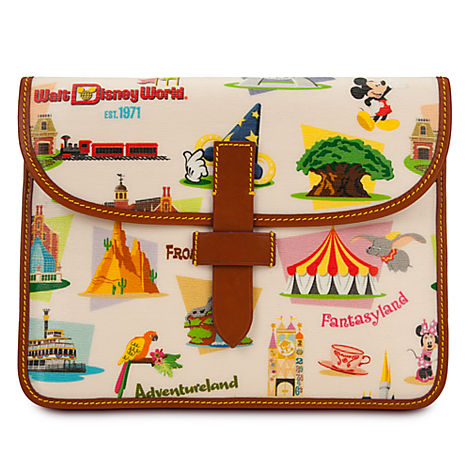 We had a hit on our hands when we introduced the Disneyland version of this Dooney iPad Case a few months back. And they sold out fast, and we all cried. I cried, at least. Anyhoo, now it's BACK in Walt Disney World form…woo hoo! And here's another Woo for your Hoo: Today, with Disney Store's Friends and Family Sale, you can save 25% with code DisneyPal. I'm not quite sure if you can stack codes with this sale, but if so, you can score a Free Dooney Card Holder when you enter the code DOONEY. Give it a shot and see what level of Disney Sale Magic you can whip up for yourself!
Have A Friend Who Needs This?
Send them an Email!