Share This
Tags
Epcot 30th Anniversary T-shirt
Happy Birthday to You. Happy Birthday to You. Happy Birthday, Dear Epcot. Happy Birthday to YOU!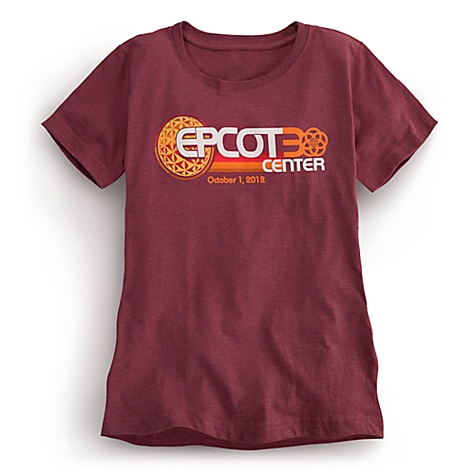 Oh, Epcot. You don't look a day over 29! Your dome's still as shiny as it was the day you were born. We can't believe today you're 30!! Many of us have vivid memories of the first time we laid eyes on that beautiful behemoth that is Spaceship Earth. Disney is celebrating in a big way with lots of fun fan goodies for us to gobble up during Epcot Week, including this awesome Epcot 30th Anniversary T-shirt. The one pictured above is for women, but they are also offering tees for men and for children. The men's version is similar to this one, but in blue, and the one for kids has a super cute image of Figment, Disneyphiles' favorite dragon, on it!
Now, here's ANOTHER super-cool thing Disney's doing for us Epcot fans to celebrate the Big Birthday: they've created tees representing each of the 11 countries in the World Showcase! Here's a shot of the tee representing the Norway Pavillion.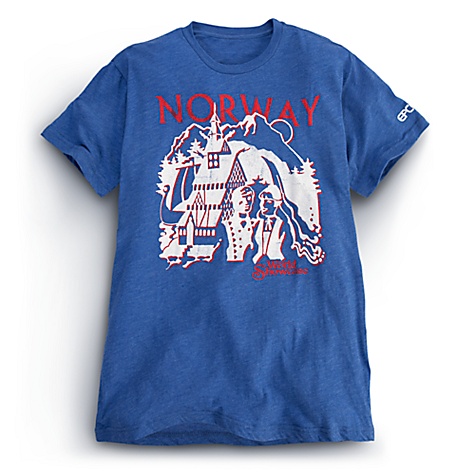 Each of the World Showcase tees has its own special flair, and is sure to put a smile on the face of your Epcot fan. But, here's the IMPORTANT PART: the Epcot 30th Anniversary Tees, including the World Showcase Tees, are only available until THURSDAY, OCTOBER 4th, and my guess is that they have a limited amount in each size. So, if these are something that strikes a chord in your heart, you may want to head on over to make sure you get the shirts you want in the sizes you want! Click here to get the Epcot birthday party started!
Have A Friend Who Needs This?
Send them an Email!