Share This
Tags
Epcot Horizons 30th Anniversary T-Shirt
If we can dream it, we can do it!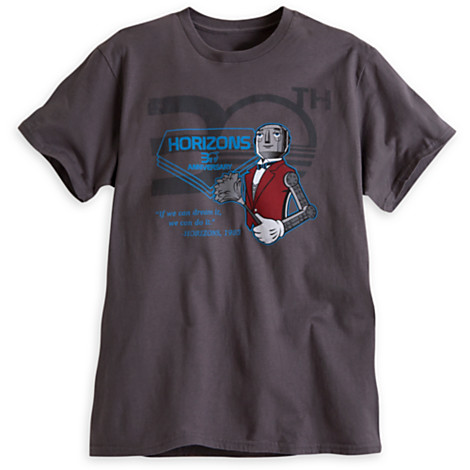 To all who had the fortune of entering the Hallowed Halls of Horizons at Epcot and still miss it dearly, this one's for you! This Limited Edition Epcot Horizons T-Shirt is as cool as its namesake in that it lets you choose your ending. Truly! You get to pick your "ending", aka the back of your tee shirt. All three choices look the same on the front, but you, my friend, get to decide the future of your back: will it be Mesa Verde? Brava Centauri? Or the Sea Castle? Don't wait; decide your fate! The website states these t-shirts will be available on a limited basis, only until November 25!
We're crazy for Disney Tees. So much so that we made up a Disney Gift Guide Chock Full of 'Em!
Have A Friend Who Needs This?
Send them an Email!