Share This
Tags
Glowing Mickey Mouse Ice Cube Set
Omigosh, the world's coolest thing to hit drinks at Disney now gets to come home and hit my glass! I am so in love with these Mickey Mouse Glowing Ice Cubes, which, up until now, I could only get in the parks, and now I get to enjoy them all summer long!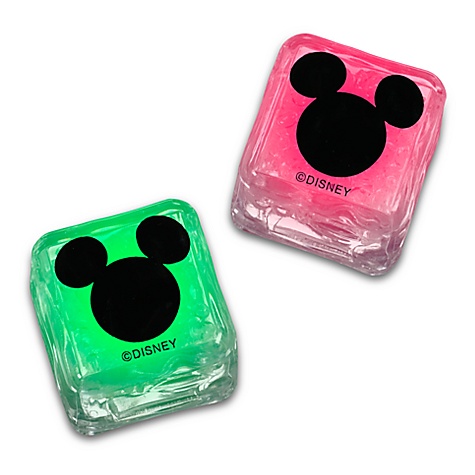 When the kids from up the street come over for some Juicy Juice, I can plop a few of those suckers in their little unbreakable cups, and Boo-Yah!, I'm the Cool Mom. When the Book Club's over and I hand out Day-Glo Wine Spritzers, Bam! I'm the Hip Friend. And when I'm on the back porch slurpin' down a lemonade like a commoner, because it's otherwise too hot to move, Hello, Happy, Lazy Grown-Up! A Happy Lazy Grown-Up…with Blinking Lemonade.
Have A Friend Who Needs This?
Send them an Email!